Clara Jeanne Reed is an artist, historian, and performer from Idaho who is based in Manhattan. Currently most of her work revolves around self-portraiture and historical mythologies. She explores how our personal narratives are deeply ingrained in ancient mythologies, folklore, and storytelling. Through the medium of photography, she takes on the role of female archetypes in history and investigates beauty as a tool to dismantle the relationship between those who desire and those who are desired. As a queer, female artist, she positions her own body as a field of inquiry in an effort to gain subjectivity, a privilege that has traditionally been denied towards women and queer people. It is important to her to be at the forefront of these endeavors and to investigate ways art education can be reformed to be more interrogative, intersectional, and inclusive.
She received her masters in 2023 at the Institute of Fine Arts in Manhattan in the History of Art and Archaeology. She graduated from NYU Tisch School of the Arts in 2021 with a BFA in Photography, a BA in Art History, and a minor in Hellenic Studies. Her work has been exhibited across galleries in NYC and her writing has been published by the Coalition of Masters Scholars for Material Culture. She has spoken at multiple conferences at universities including Rutgers, SUNY, and Universidad de los Andes.
Available for work (editorial, fashion, portraiture, wedding, music, commission). For more information and pricing contact by email using the form below, or DM on instagram.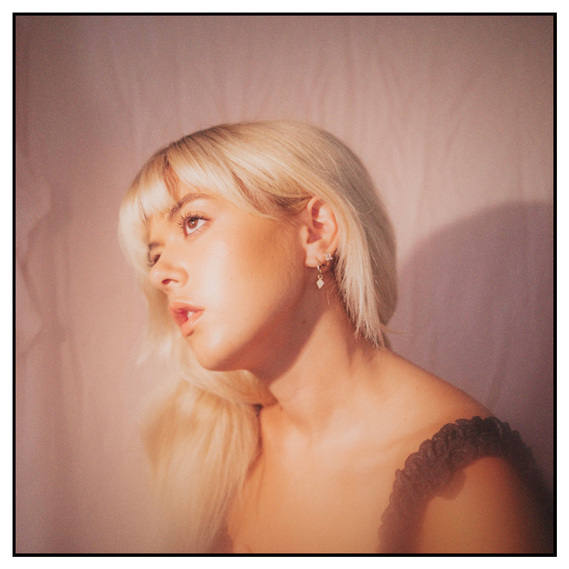 Education:
Master of Arts from The Institute of Fine Arts at New York University
Bachelor of Fine Arts from NYU Tisch Photography and Imaging / Bachelor of Arts from NYU College of Arts and Sciences (minor in Hellenic Studies)
Exhibitions:
Rear Window at State of Wonder NYC with Galerie Anty Warhol May 2023
- Clara Jeanne Reed, Me and My Selves, photo/mixed media, 2022/Clara Jeanne Reed, On the Cyclical Nature of Things, photo/mixed media, 2021/Clara Jeanne Reed, Andromeda, digital photo, 2020.
Tapestries of Memory at Ornithology Jazz Club January 2023
- Clara Jeanne Reed, Crisis in Permanence, polaroid emulsion lifts on wood, 2022.
Perspectives at East Village Art Collection October 2022
- Clara Jeanne Reed, Terrains of My Body: In Various States of Anonymity, multi-media, 2021-2022.
Liminal Frames: Body Agency at Carrie Able Gallery April 2022
- Inquiry of the Body Part II 2021, Prothesis 2022, In the Meadows of Asphodel, photography, 2022.
Rebond with Tanthem Live Art Collective 2021
- Clara Jeanne Reed, Metamorphoses, digital photography, 2019-2021
NYU Tisch Department of Photography and Imaging Senior Thesis Show 2021 at 721 Broadway, NewYork, NY 10003
- Clara Jeanne Reed, Metamorphoses, digital photography, 2019-2021
Residency:
School of Visual Arts Residency Program Fall 2023.
Publication:
Reed, Clara Jeanne. "Amazon Warriors in Classical Greek Art: Exploring PatriarchalFoundations in Ancient Greece." The Coalition of Master's Scholars on Material Culture,June 3, 2022.
Reed, Clara Jeanne. "Metamorphoses." ISO Magazine Issue 19: SOLACE, NYU TischSchool of the Arts, May 2021.
Conferences and Talks:
"Beyond the Between: Queer Fantasies and Gendered Realities in Berni Searle and Zanele Muholi's Self-Portraits," 9th Annual Symposium of ASGO, The Ways We Attach Ourselves: Affect, Agency, and Emotion in the Visual Arts, University of North Carolina at Chapel Hill, Ackland Art Museum, Chapel Hill, NC, September 2023.
"The Disappearing Act: Traces of Identity in the Photographs of Ana Mendieta and Maria Magdalena Campos-Pons," XI International Symposium, "Other Histories of Photography," Universidad de los Andes, Bogotá, Colombia, September 2023.
"For the Most Beautiful: Assembling a Performance of Beauty in the Work of Judith Golden," NYU Academic Threesis Challenge April 2023, New York University, New York, NY, April 2023.
"Carving Space: Adrian Piper's Mythic Being," 45th Susman Graduate Conference, "Small but Mighty: Celebrating Big Histories of Marginalized Individuals, Spaces, and Communities," Rutgers University, New Brunswick, New Jersey, April 2023.
"A Crisis in Permanence: Reflections of the Body as a Way to Remember," Artist Panel at Ornithology Jazz Club, "Tapestries of Memory," Brooklyn, New York, January 2023.
Awards:
Barbara and Ben Aliza Award 2021
New York University Founders Day Award 2021
Shelby White and Leon Levy Travel Grant Recipient 2022
Antonina S. Ranieri International Scholars Fund 2022 Recipient
Thomas Drysdale Fund Grant Recipient 2019
High Honors in NYU Dept. Art History's Honors Thesis Program 2020-21